Corporate returns can be a complex and complicated matter. Let our tax specialists give you insight to the most beneficial strategies to help your business save time and money. Seminole Accountants, Inc. has been preparing corporate returns for over 20 years.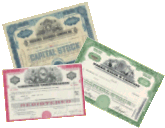 Allow our staff to assist your company's management team to properly capitalize your business plan and budget expenses so that your business will succeed. We will provide you with the necessary insight to maximize your profit potential, and advise the shareholders as to the most effective tax strategies available.
Corporate returns vary in cost depending on the size of the business and the complexity of the transactions that your business encounters during the year. Contact our tax advisors for a no-obligation quote on the cost of preparing your corporate return.
Visit our customer contact page...
---
Copyright © 2000 Seminole Accountants, Inc. All rights reserved.
Disclaimer